Mission
Our mission is to provide the best landscaping services for homeowners and business owners alike in Woodstock, IL. A service that is tailored to our clients needs and reflects their personality.

Vision
To provide our customers with unparalleled landscaping services, from initial consultation to installation - using only the highest quality products and materials available on the market today.
Full-Service


Landscaping Company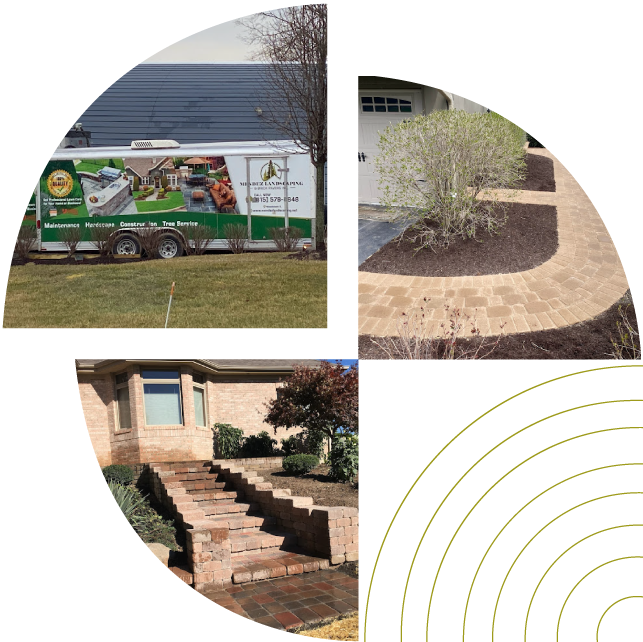 Mendez Landscaping and Brick Pavers Inc is your one-stop shop for all your landscaping needs. We are BBB accredited, insured, and we stand by our work. We are family owned and operated in Woodstock, IL since 2006.
Whether you need a new lawn mowing service or any other services like aeration, fertilization, detaching, shrub trimming, seeding, snow shoveling removal or relocation, retaining walls or brick driveways, and walls installation, we've got you covered.
Call At
(815) 578-8848

or Fill Out The Form To Get A Free Estimate.
Expert Care

For Your Lawn
We know that keeping your lawn healthy during all seasons can be difficult – but with our full-service lawn care services, we're up for the task.
No matter what size your landscape is, it has the state-of-the-art equipment  necessary to give your lawn the care it deserves. We also offer various sizes of our services so you can see just how much we can help your property.
We have the knowledge, experience and expertise to help you achieve the perfect outdoor landscape.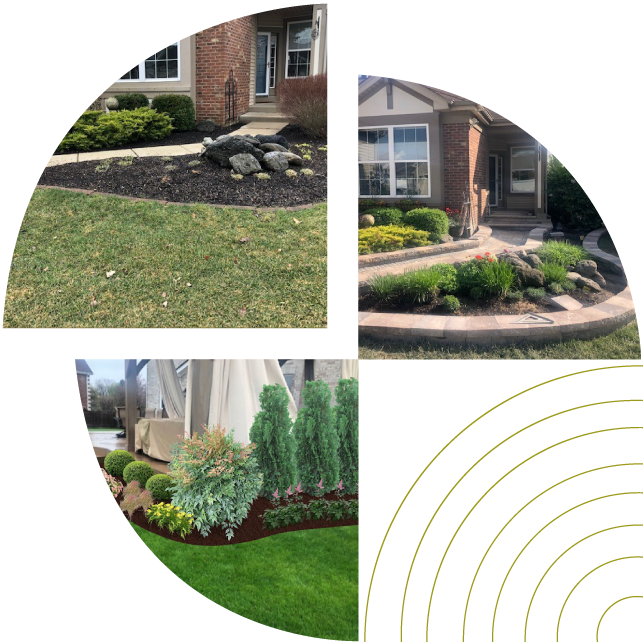 If You Have Any Question
Contact Us
Took job and when it came time to do it they were no where to be found. Did not answer phone calls or text messages.

Danniel Rady


April 25, 2021

They just installed a new front walk and several trees. Second time working with them. Gabriel is very easy to work with, willing to adjust the project midway... read more as things come up during the work. Very happy with the work and the crew.

Oly


April 25, 2020

Gabriel and Co. replaced 2 concrete sidewalks with pavers, installed retaining walls, and covered a concrete stoop with quarried stone. They were fantastic to deal with and the job looks... read more great. Owner Gabriel, Katia in the office, and the crew were all wonderful to deal with. We will be asking them to do a larger job next year. UPDATE 6/19/22 - Mendez Landscaping did a much larger job for us this spring. They built a multi-level paver patio with retaining walls and 9 steps, and also built a separate fire pit in the back of our yard. This was a difficult job (it seemed to us) because our yard slopes front to back and side to side. Gabriel showed us a design on his laptop which helped us to visualize everything. They began the job when promised, told us it would take 9-10 days but finished in 6 days! As with the previous job last fall, workmanship was amazing and it looks wonderful. Logistically, this job was a little difficult (again, it seemed to us) because it required multiple deliveries of materials over the 6 days, but these were done "just in time" so that the workers were never waiting on materials. Every day the job site was cleaned up. When their machines needed to travel on the lawn, they put down plywood to protect the grass. Where the grass was damaged (unavoidable as part of construction), they put down grass seed and matting. BOTTOM LINE - we love our new patio and fire pit, and are grateful that Mendez Landscaping was able to do this job for us. They are true professionals and wonderful craftsmen. Thank you Gabriel, Katia (office manager), and crew!

Jim Runchey


June 25, 2022

I hired Mendez landscaping to cut my lawn weekly. Every week I have to sent Gabriel a picture of them ripping up the lawn with the zero turn mower's. After... read more three weeks he is not going to fix the problem but canceled me

Tim Brown


April 25, 2022

I had them take over a project that I started a while back and Physically not able to finish

Ted Horist


July 25, 2022

Excellent work! I've used Mendez Landscaping for years and my yard has never looked better! They also do a great job snowplowing in winter. Pricing is reasonable... read more for seasonal contract. Workers are respectful, professional, and on time. Would highly recommend to anyone.

Beverly Barber


April 25, 2022

AWESOME JOB! I've used Mendez Landscaping for yard work and snow plowing for several years now and they never cease to impress. The yearly yard work package... read more I have keeps my lawn, shrubs and trees looking great all season and the snow plowing service is just as good and reliable. Great price as well for the services provided. I highly recommend them!

Beverly Barber


April 25, 2022

I had an issue with my water egress from my basement water removal system. The pipe outside underground was crushed so my sub pump could not push the water... read more out. The job was done in a day and my pump working as expected.

John Feryance


April 25, 2022

The work performed was on time, well done and very fast for the amount of work involved. Great group of workers, ver hard working.

John Klasen


August 25, 2022

Mendez Landscaping in stalled a new patio for me and did a great job! I'm very happy

Brian Olson


April 25, 2022

We have worked with Mendez for years. Great customer service

Ana Vasquez


May 25, 2022

Gabriel and crew showed up earlier than stated. They all worked their tails off, at times working between rain and/or snow showers. Wouldn't hesitate to use Mendez Landscaping... read more again.

Richard Davis


May 25, 2022

Been working with Mendez for years. They have done several jobs including our beautiful brick patio, fire pit, & our holiday light installation. I would highly recommend them!

Annette Penuela


April 25, 2022

I'm very pleased and happy with my new back yard patio. I highly recommend this service. They are kind & professional.

Kiddy korner Children's


July 25, 2022

Patio Installation

Gage B.


April 25, 2022

This company is A+++ to work with, great communication and timely service. We are super satisfied with the work completed in our yard. I will definitely hire them... read more again!

Kelly Kuningas


April 25, 2022

When Gabriel came out to quote the project he was professional, knowledgeable, and seemed very trustworthy. He explained exactly what they would do and quoted a few different options on... read more the spot. The price was very fair so we went ahead and booked them. Communication was great throughout and we were very pleased the day of the project when they executed exactly what was expected. All of the workers were friendly and professional. Great experience!

Rob Luse


June 25, 2022

I highly recommend Mendez Landscaping! They dug out footing holes for us, for our deck. They were very nice and did the job fast also at a very good price!... read more Excellent work and I plan on hiring them again to dig some more footing holes for us.

Karen Luisi


April 25, 2022

Probably will get the same response as I've seen to other 1 star reviews that I'm not in their system but they called me from the quote request I... read more submitted, made an appointment for 2 days later. Never showed up or called until like noon the following day. Asked if I wanted to schedule another one which I agreed to and she gave me a date of like 10-12 days later. I said that was too late and she asked if tomorrow would work. Again I said sure and she was going to call Gabriel and get back to me. Never a return phone call. Very unprofessional and if you were able to agree to a job, good luck getting them to show up and complete the work. Shame, trying to support local business!

Myra Pleva


April 25, 2021

We have used Mendez for quite some time now and every time we do use them, we are always satisfied with their service. They use quality materials and always offer... read more up suggestions on products and design.

Jim Walsh


April 25, 2022
We Provide
Exceptional Service


For Your Lawn